New York Style Crumb Cakes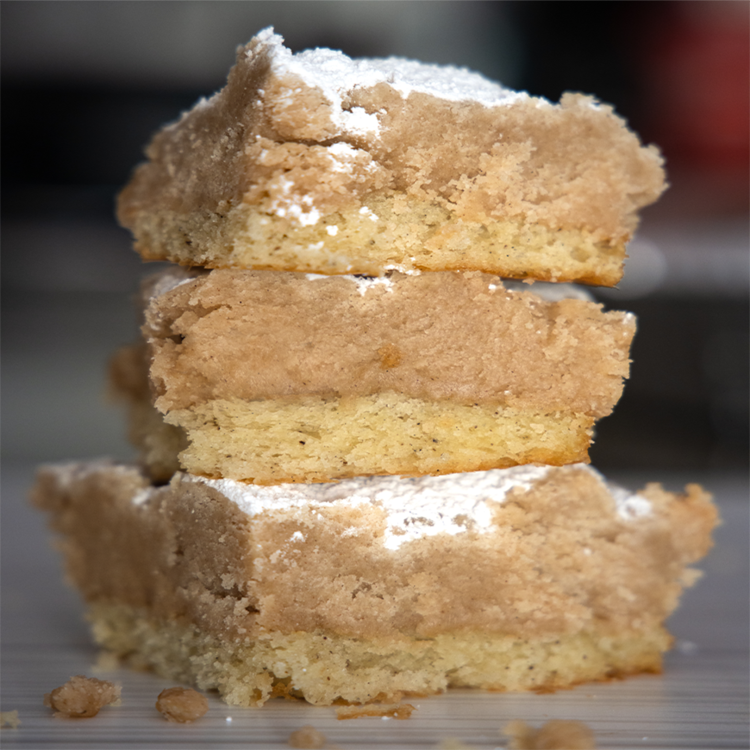 Our signature moist Vanilla cake, topped with a generous layer of our original buttery rich crumb topping.Lightly coated with powdered sugar.
Our delicious Vanilla Cake base is layered with crushed Oreos, and topped off with our classic crumb. We finish this decadent cake with a sprinkle of mini Oreos! It's a fan favorite.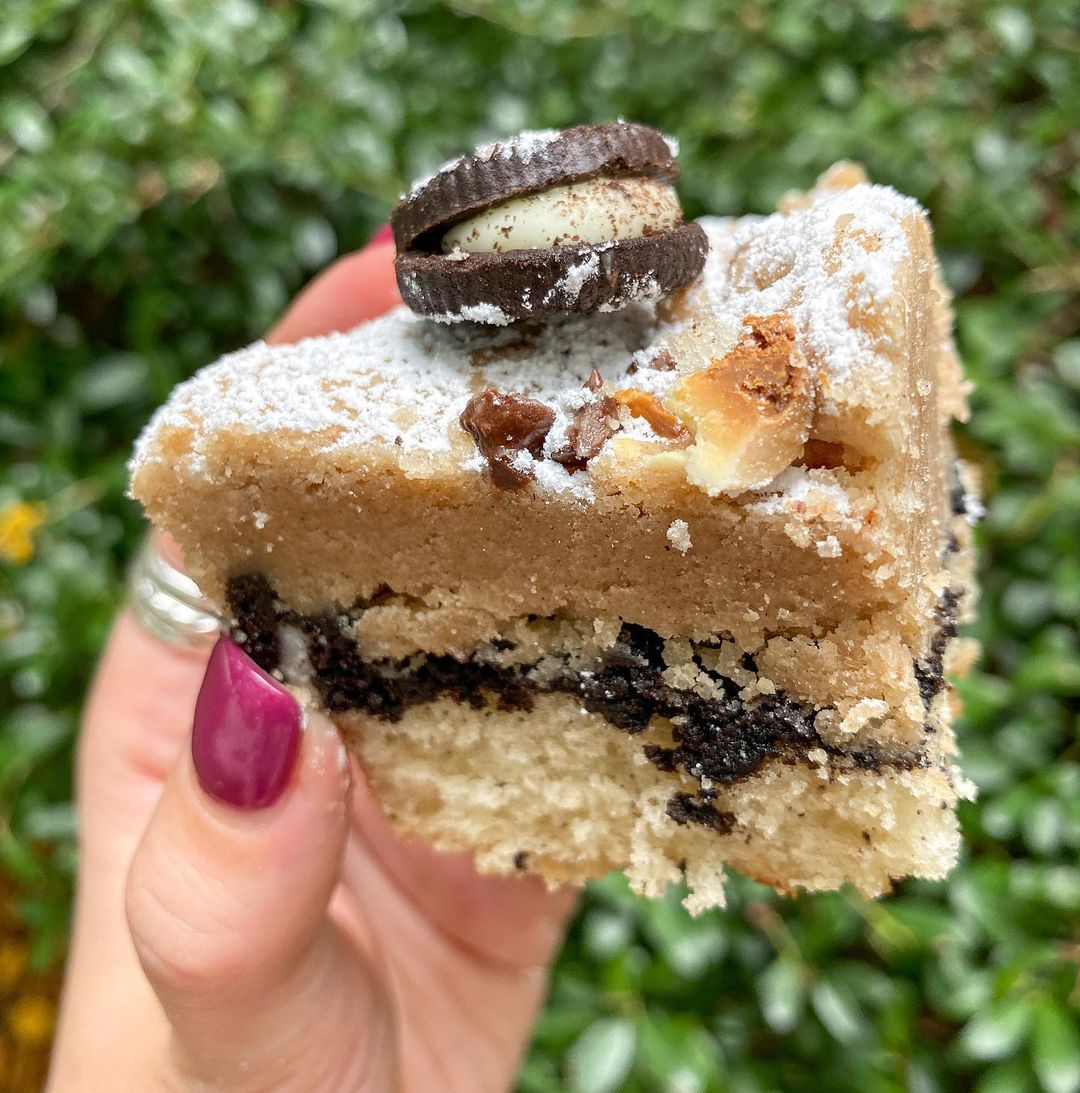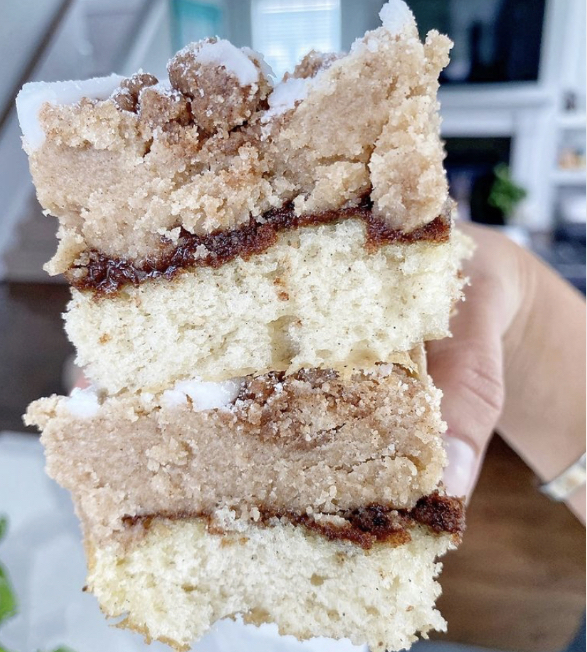 Our moist Vanilla cake base is layered with cinnamon on top (similar to the flavor of a cinnamon bun), with Sugar Rush's classic crumb top of that. The cake is then finished with a Cinnamon Streusel.
Our festive Funfetti has a Vanilla Funfetti-cake and is finished with a rainbow sprinkled crumb topping. This is a favorite for all sprinkle-lovers at heart.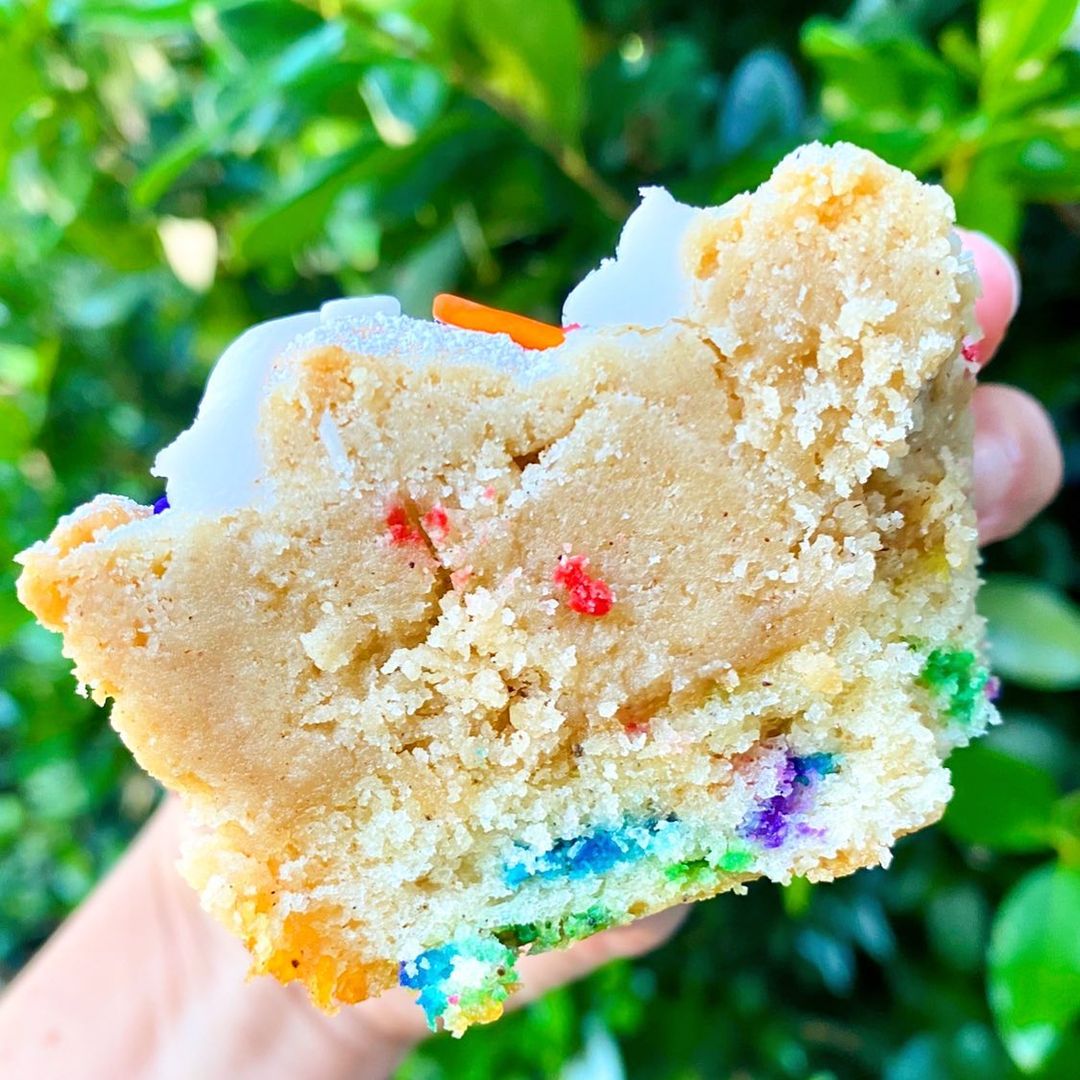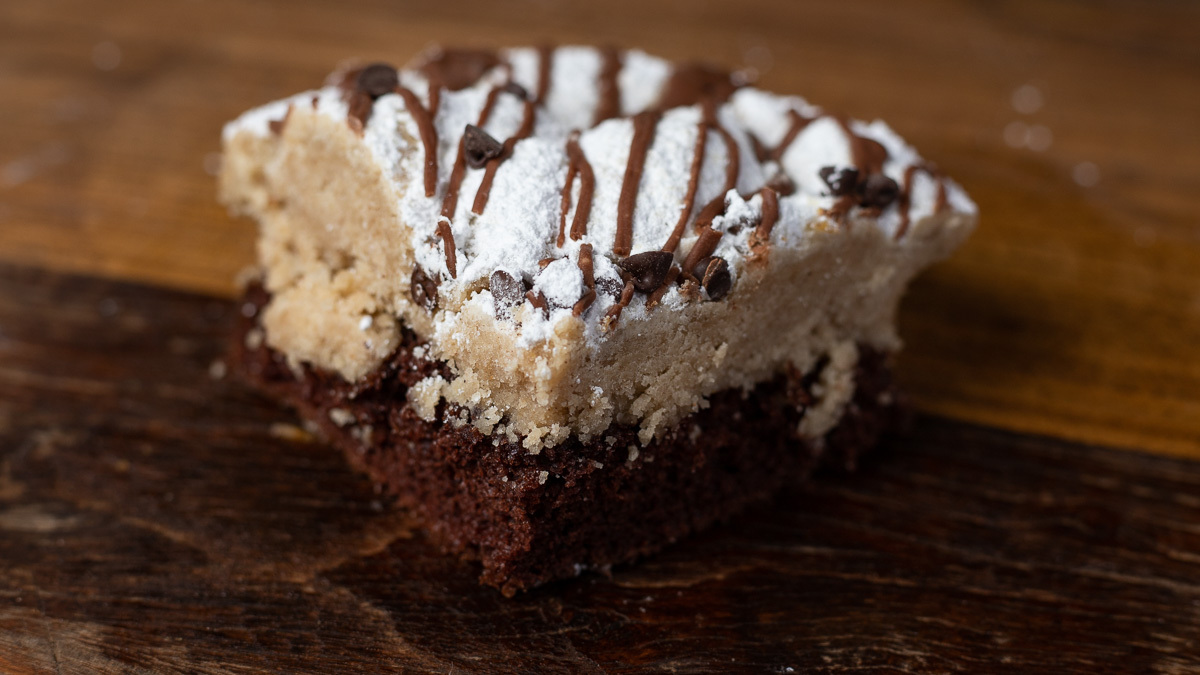 Decadent Chocolate cake, topped with our classic crumb, and finished with a powdered sugar.
Allergy Note:
We make our Crumb Cakes in a kitchen that also processes products that contain milk, eggs, peanuts, tree nuts, and wheat.
We do our best to make sure our nut-free items are stored far away from products that do contain these ingredients. We always wash, rinse, and sanitize equipment between each flavor. But, unfortunately, we cannot guarantee that cross-contact will not occur.
Please feel free to contact us if you have any questions or concerns.