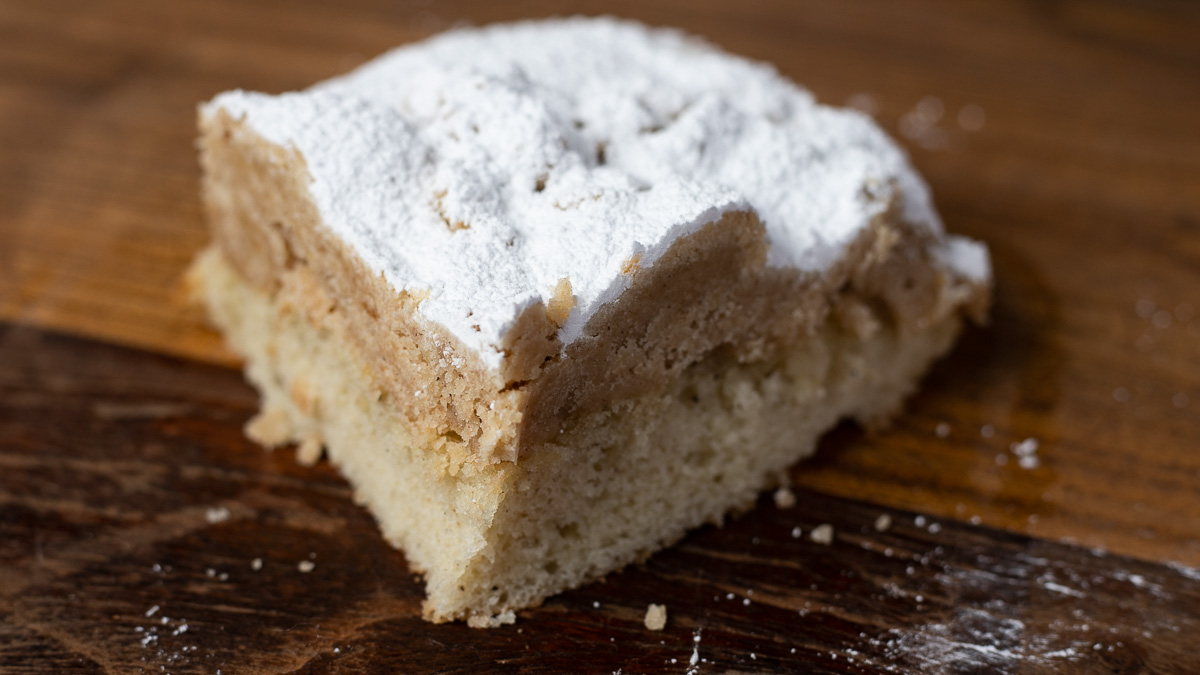 Our signature moist Vanilla cake, topped with a generous layer of original buttery rich crumb topping. Lightly coated with powdered sugar.
8×8 cake – $20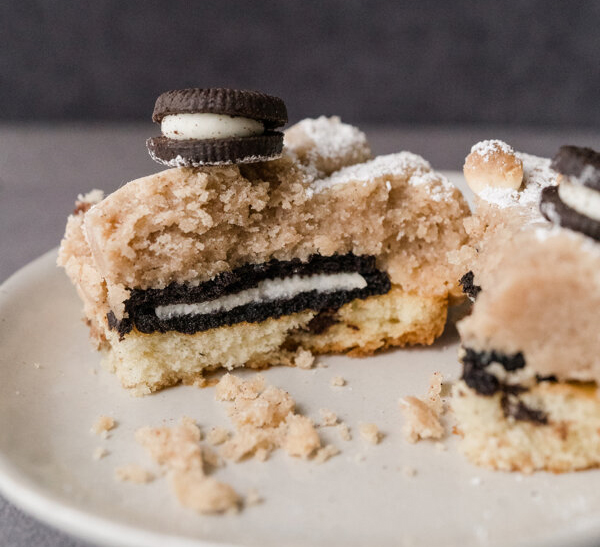 Our delicious Vanilla Cake base is layered with crushed Oreos, and topped off with our classic crumb. We finish this decadent cake with a sprinkle of white mini Oreos! It's a fan favorite.
8×8 cake – $20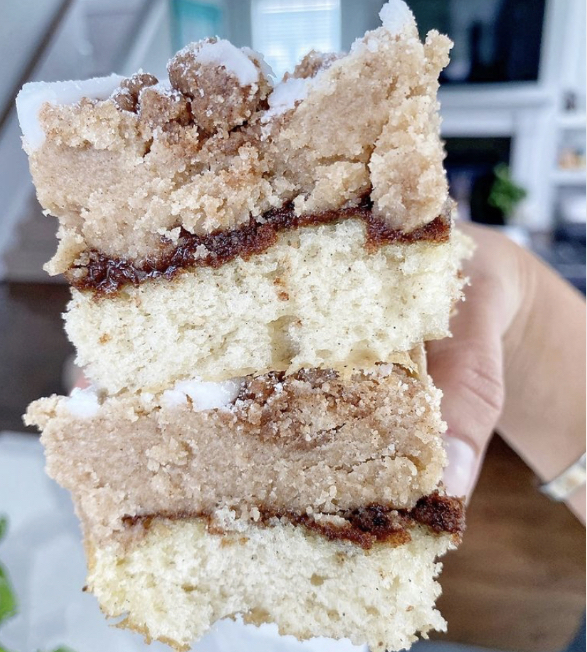 Our moist Vanilla cake base is layered with cinnamon on top (similar to the flavor of a cinnamon bun), with Sugar Rush's classic crumb top of that. The cake is then finished with a Cinnamon Streusel.
8×8 cake – $20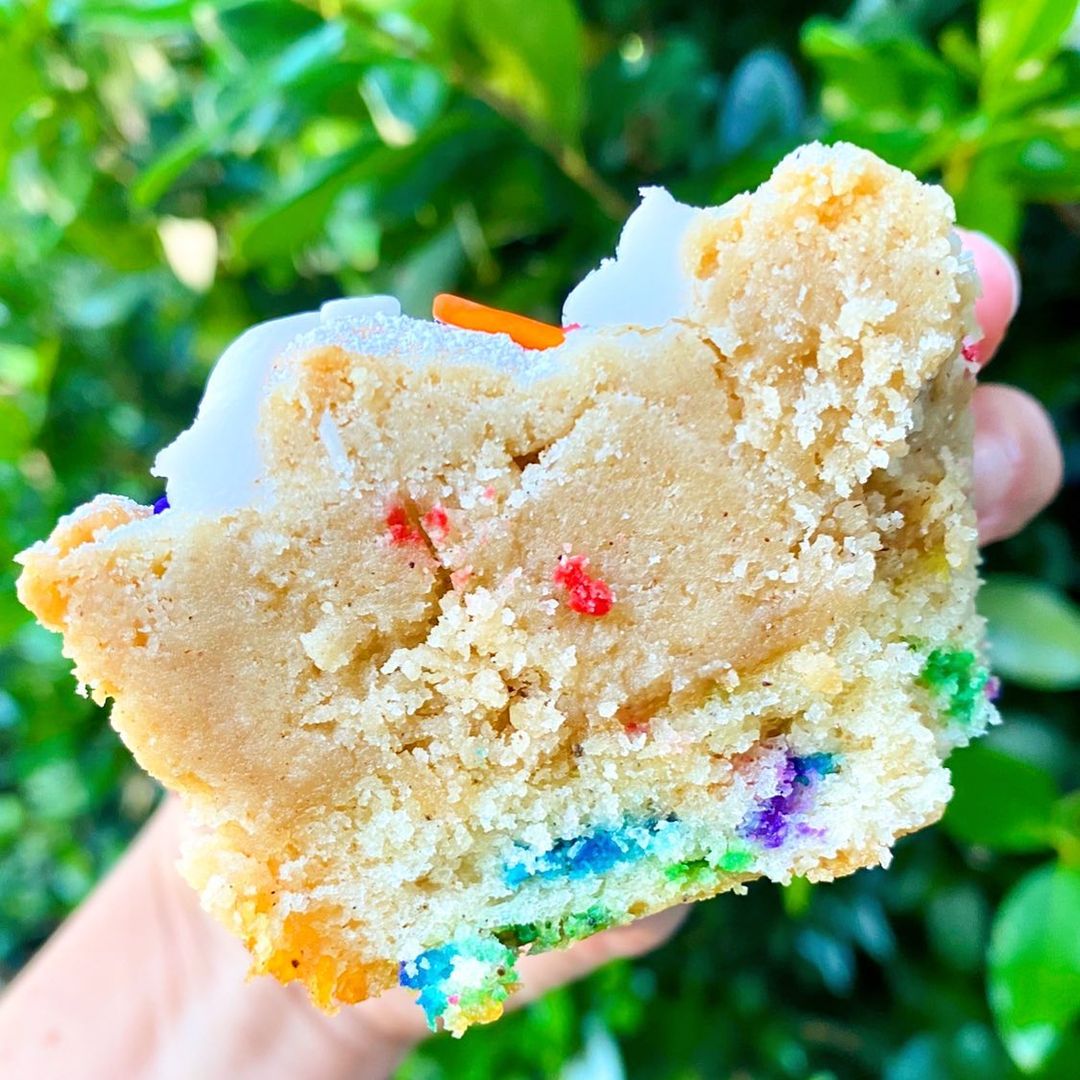 Our festive Birthday Cake has a Vanilla Funfetti-cake and is finished with a rainbow sprinkled crumb topping. This is a favorite for all sprinkle-lovers at heart.
8×8 cake – $20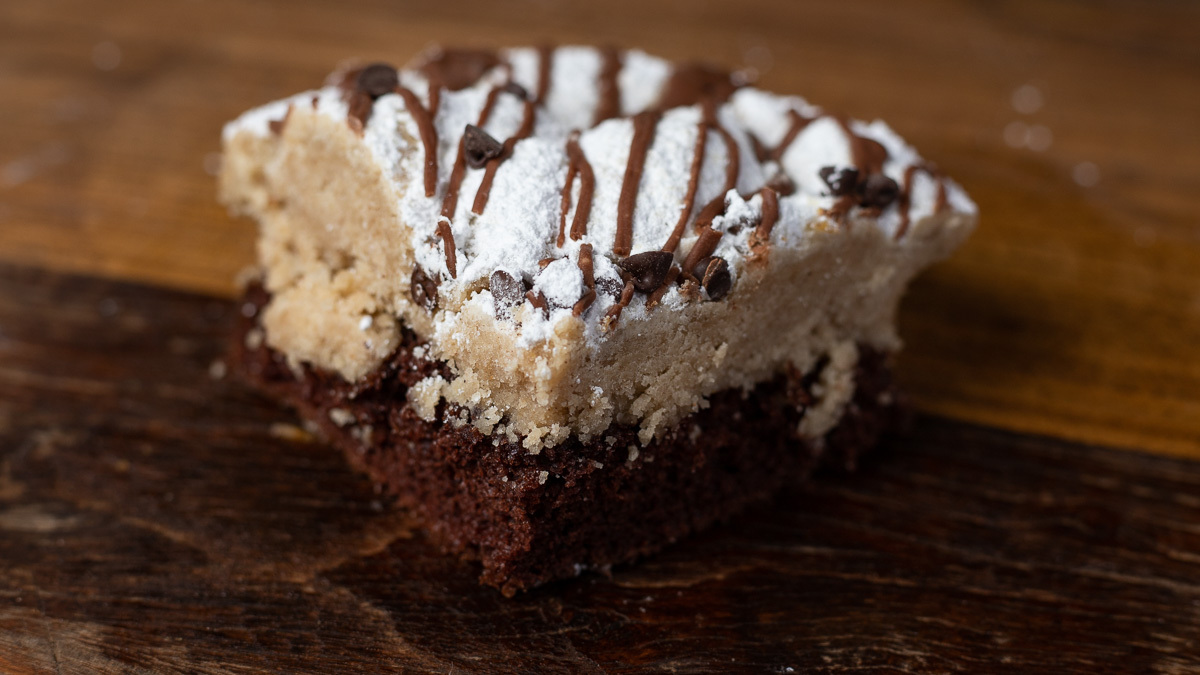 Decadent Chocolate cake, topped with our classic crumb, and finished with a powdered sugar.
8×8 cake – $20
Lemon and Strawberry available in the Spring/Summer. Pumpkin Spice, and Gingerbread White Chocolate & Cream available in the Fall/Winter.
| | |
| --- | --- |
| January | Cookie Butter |
| February | Nutella Biscoff |
| March | Irish Cream |
| March-August | Lemon |
| April-September | Strawberry |
| September-December | Pumpkin Spice |
| October – December | Gingerbread White Chocolate |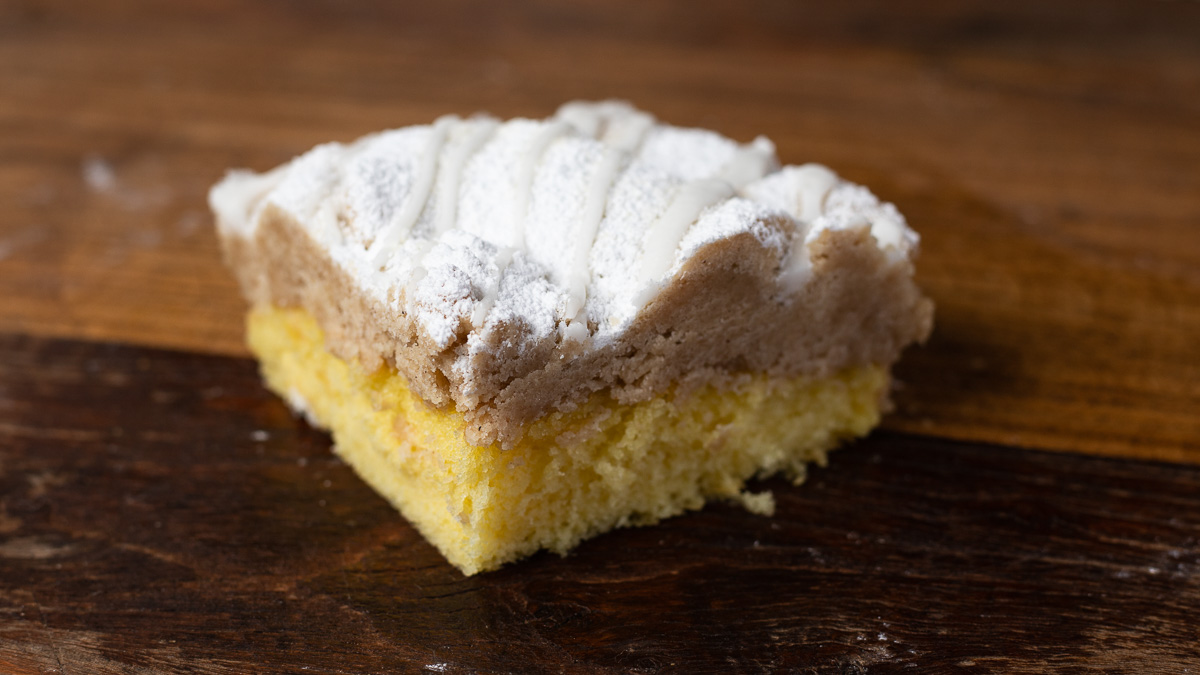 Bursting with Lemon flavor! Our fresh Lemon cake base is topped with Sugar Rush crumbs and finished with powdered sugar and Lemon icing glaze.
8×8 cake – $20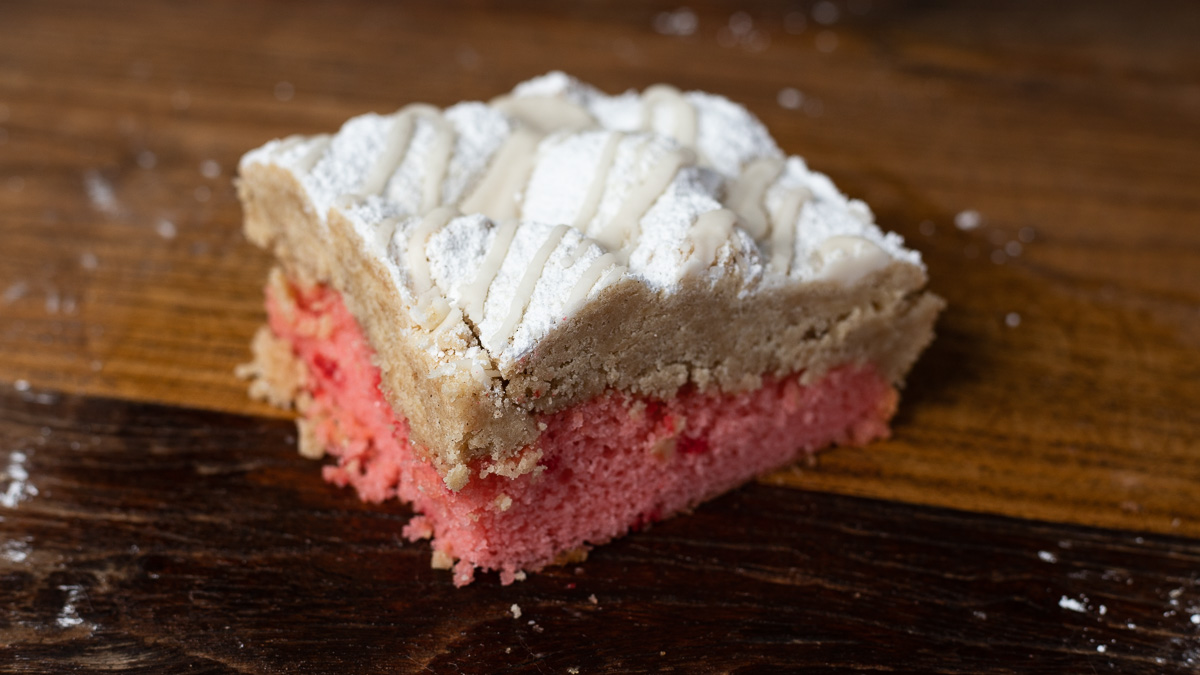 Let your sweet tooth rejoice and spring into the season with Strawberry crumb cake! Our delicious Strawberry cake base topped with classic Sugar Rush crumbs, and finished with Toasted Marshmallow icing!
8×8 cake – $20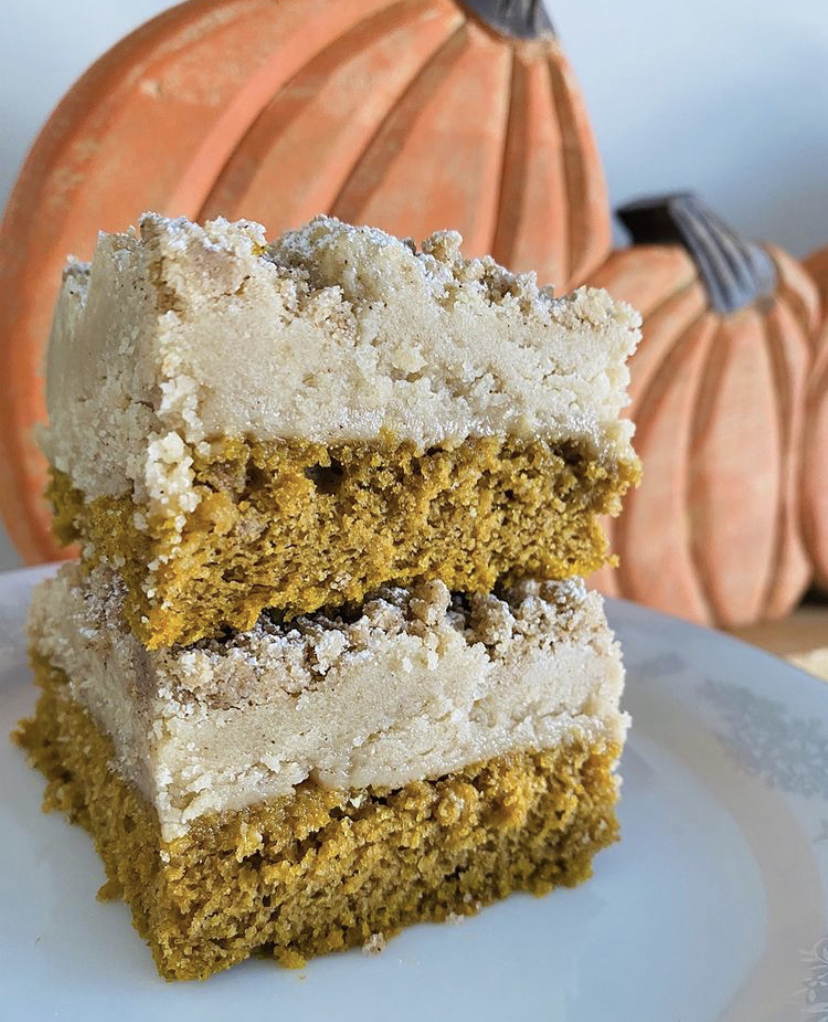 Get ready for a burst of fall flavor. Moist Pumpkin Spice cake topped with our classic crumbs and finished with a Cinnamon Streusel. A light touch of powdered sugar completes this Fall treat! 8×8 cake – $20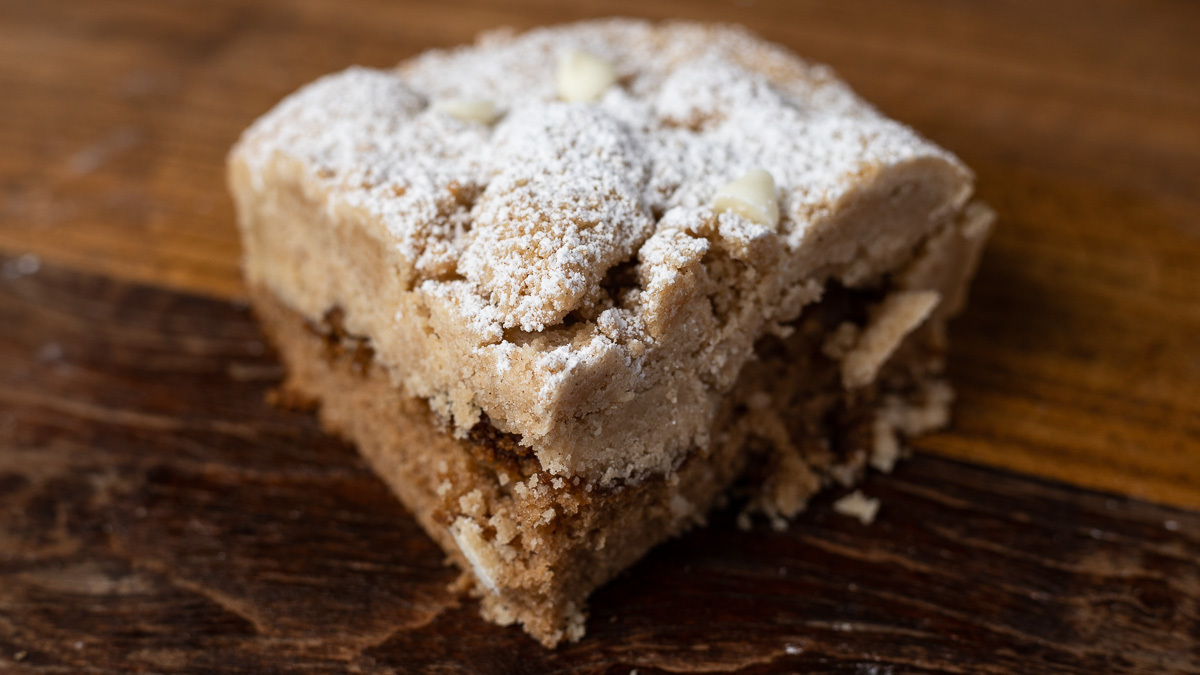 GingerBread White Chocolate
Flavorful spice cake with a layer of Gingerbread cookies & white chocolate chips topped with our classic crumbs and finished with a sprinkle of Ginger Streusel, white chocolate chips, and powdered sugar.
8×8 cake – $20
15x11
("BIG DADDY SHEET")